Search & Social Advertising
Search and social media advertising are two types of online advertising that businesses can use to reach their target audience and promote their products or services.
Search advertising is a type of online advertising that allows businesses to place ads on the search engine results pages (SERPs) when a user conducts a search using specific keywords. The ads are typically text-based and are labeled as "sponsored results" to distinguish them from the organic search results.
Google Search Advertising is the most widely used search advertising platform, but other search engines such as Bing and Yahoo also offer search advertising options.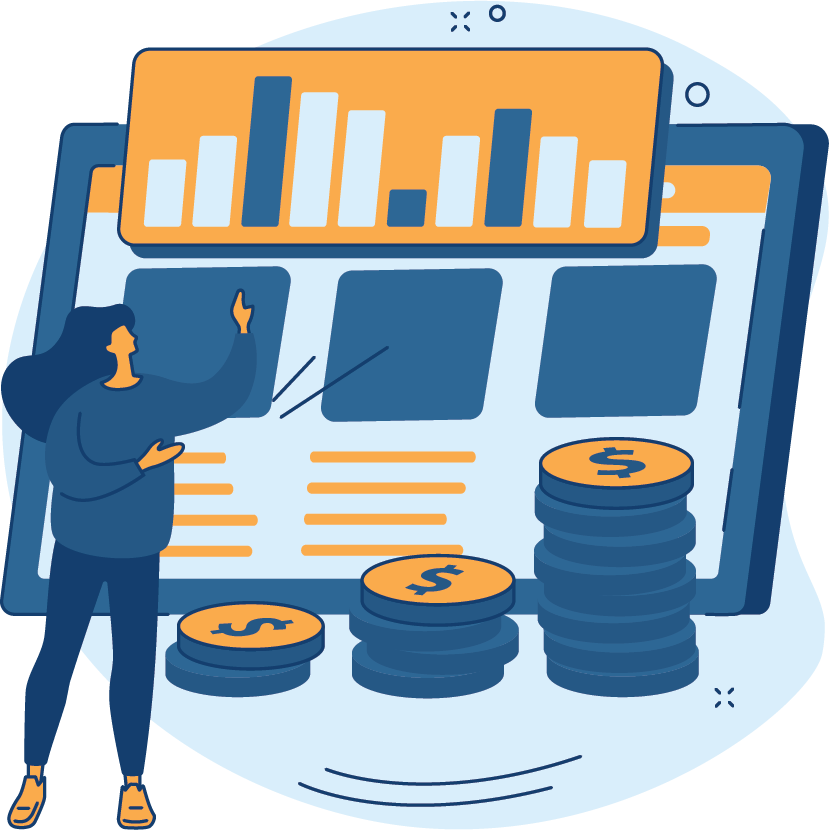 Looking to advertise with Google Ads but not sure how to start?
We have helped many businesses start advertising on Google and achieved incredible results within the first 2 weeks. Get in touch today to get started.
Why Should Business Advertise With Google Ads
Google Ads can be beneficial for businesses because it allows them to reach a targeted audience and can result in increased website traffic, sales, and overall customer engagement. With Google Ads, businesses can create targeted campaigns based on location, keywords, and demographics, which can help to ensure that their ads are being seen by the right people. This can be especially useful for small businesses that may not have a large marketing budget, as it allows them to compete with larger companies and get their brand in front of potential customers at a reasonable cost.
Additionally, Google Ads provides businesses with valuable data and insights about their target audience and the effectiveness of their campaigns, which can help to optimize future marketing efforts.
Our PPC Advertising Services
We offer multiple services to steer your PPC campaigns to the right direction.
PPC (pay-per-click) ad landing pages are web pages that are designed specifically for the purpose of converting visitors who have clicked on a PPC ad.
We create effective PPC ad landing pages that are well-designed, easy to navigate, and provide a seamless user experience. 
Search ads are targeted to users based on their search query, location, time of search, and are meant to be relevant and useful to the person who is searching.
We craft advanced search campaigns after a detailed keywords and competitor research to ensure your ads appear at the top of the results page.
The main purpose of an advertising strategy is to identify the most effective channels and tactics for promoting a business's products or services to its target audience.
We provide a detailed advertising strategies for businesses that are looking to get into advertising. The process involves a discovery call with the business to figure out the budget, objectives, and goals. Afterwards, our team will research the market and competitors and put together a 6-month advertising plan.
Google Ads campaign management is the process of creating, optimizing, and managing Google Ads campaigns to achieve specific marketing goals.
Google Ads campaign management can be a complex and time-consuming process, as it involves a wide range of tasks and requires a deep understanding of how the Google Ads platform works.
Get In Touch With Us Today
We offer multiple services to steer your PPC campaigns to the right direction.